Deep in December,
Our hearts will remember...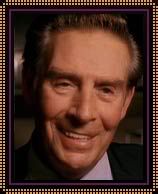 After a months-long battle with prostate cancer, actor Jerry Orbach has died. In a story first heard on 1010 WINS, Orbach's manager Robert Malcolm confirmed orbach's death. He was 69 and had only recently revealed his battle with cancer. Orbach died Tuesday night in Manhattan after several weeks of treatment, Audrey Davis of the public relations agency Lippin Group said. The cast and crew of "Law and Order", on which Orbach played detective Lennie Briscoe, had known about the treatments since last spring. Orbach had been with the series since the beginning, 12 seasons ago.
LINK
Jerry Orbach was more than Lenny Brisco...
He originated many of these roles:
El Gallo (Introduced

Try To Remember

in

The Fantastiks

)

Skye Masterson (

Guys And Dolls

-- Tony Nomination)

Chuck Baxter (Introduced

I'll Never Fall In Love Again

in

Promises, Promises

--Tony Winner)

Billy Flynn (Introduced

Razzle Dazzle

in

Chicago

-- Tony Nomination)

Plus...



Carnival





Annie, Get Your Gun





42nd Street



Jerry Orbach will be remembered.