Peas And Perspective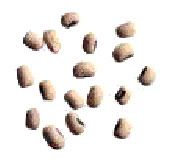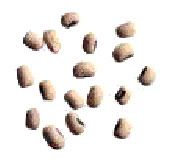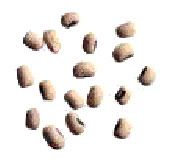 In my family, New Year's Day means dipping into a pot of black eyed peas for good luck, the smell of cornbread baked in a cast iron skillet, the Rose Parade on TV,
and afternoon naps... all seasoned generously with black pepper, reflection, hope, and a dash of perspective
.

Reflection, hope, and perspective...

Reflection: I hated George W. long before it was cool to hate George W.!

Hope: I hope George W. enjoys the same level of success in his second term as Richard Nixon!

Perspective: Well, Thank My Pet Goat!

George W.'s priorities remain constant!
The world initially shamed, then triple dog dared George W. to respond in the manner of a superpower, and we're now pledging $350 Million in aid to the victims of the worst natural disaster in this lifetime.


Bush Raises Tsunami Aid
Tenfold to $350 Million

By David Morgan

CRAWFORD, Texas (Reuters) -

President Bush, under pressure over the pace and scale of American aid to Asian tsunami victims, abruptly raised the U.S. contribution to $350 million on Friday, 10 times the amount pledged just two days ago.



--snip--



"The disaster around the Indian Ocean continues to grow," Bush said

in a statement that emphasized U.S. intentions to coordinate immediate humanitarian relief to Asia through an international coalition including India, Japan and Australia.
--snip--



The president said the dramatic increase

in assistance, which eclipsed a $250 million aid pledge from the World Bank,

was based on

the initial findings of U.S. assessment teams in hard-hit areas of southeastern and central Asia, and on

recommendations from senior officials including Powell.


--snip--



Before Friday's announcement

,

the biggest donors had been Britain with $96 million and Sweden with $80 million.





WHITE HOUSE RESPONSE CRITICIZED





Bush initially waited until Wednesday, three days after the tsunami struck 13 countries from Malaysia to East Africa

, to announce $35 million in aid for the region where at least 124,000 people have died in the catastrophe.



Critics quickly compared the dollar sum to $13.6 billion in aid for hurricane-battered U.S. states that Congress passed speedily in the run-up to last month's U.S. elections.


--snip--



White House spokesman Trent Duffy said none of the funds were from an

$18 billion sum set aside for reconstruction in Iraq

, which some lawmakers have identified as a ready source of relief financing.

(Additional reporting by Anna Willard) LINK




House Considers Weakening Ethics Rules

By JOHN HEILPRIN, Associated Press Writer

WASHINGTON - Republican leaders are considering a change in House ethics rules that could make it harder to discipline lawmakers.

The proposal being circulated among House Republicans would end a general rule against any behavior that might bring "discredit" on the chamber, according to House Republican and Democratic leadership aides. House members would be held to a narrower standard of behavior in keeping with the law, the House's rules and its ethics guidelines.

Other proposed changes to the ethics committee's rules being circulated in a "Dear Colleague" letter from House Rules Chairman David Dreier, R-Calif., would let House members respond to any admonishment before a letter goes out from the committee, and would end an investigation if there is a tie vote.

House Speaker Dennis Hastert, R-Ill., plans to bring the proposal before a meeting of all House Republicans next week "and see what they think," said Hastert spokesman John Feehery.

The broader ethics rule in question was used this year to admonish Majority Leader Tom DeLay, R-Texas, though the committee said he did not break House rules. LINK




Lockheed Gets $716 Mln Fighter Contracts




By Jim Wolf

WASHINGTON (Reuters) - Lockheed Martin Corp. has received two U.S. Air Force contracts totaling $716 million to continue work on its F/A-22 Raptor fighter jet, designed to be the world's most capable, amid reports the $72 billion program may be scaled back sharply, the company said Friday.


"These are contracts that will provide incremental funding to Lockheed Martin and our suppliers so we can continue work on Lot 5 aircraft," the next batch of initial, low-rate production, Joseph Quimby, a company spokesman said.

--snip--

If such a proposal makes it through Congress, program funding could remain largely intact until 2008, with production closed by the end of the decade, he said. LINK
Ah, Peas And Perspective!
Shamed into responding to devastation.
Daring to relax ethical standards.
Seeing Lockheed Martin Corporation as more deserving than 5 million tsunami survivors without drinking water.
Plus ça change, plus c'est la même chose...
Heavy New Year Sigh.