What the hell is a Real Republician?
Whatever it is, this guy claims to be one...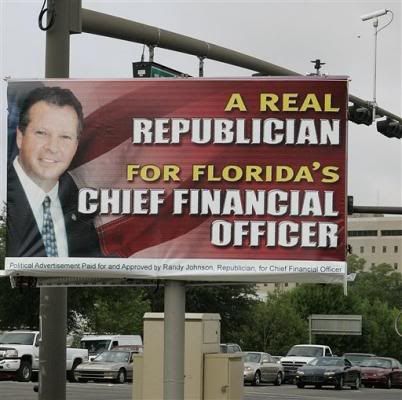 Did you read the fine print?
Political Advertisement Paid for and Approved by
Randy Johnson,
Republician for Chief Financial Officer
It would behoove the good citizens of Florida to LRJB (Leave Randy Johnson Behind) this year.
So you think you know Delilah?
Judges 16:19-- And she made him (Samson) sleep upon her knees; and she called for a man, and she caused him to shave off the seven locks of his head.