Congrats, Utah! You're The Last Red State!
And even Utah is turning a nice shade of pink...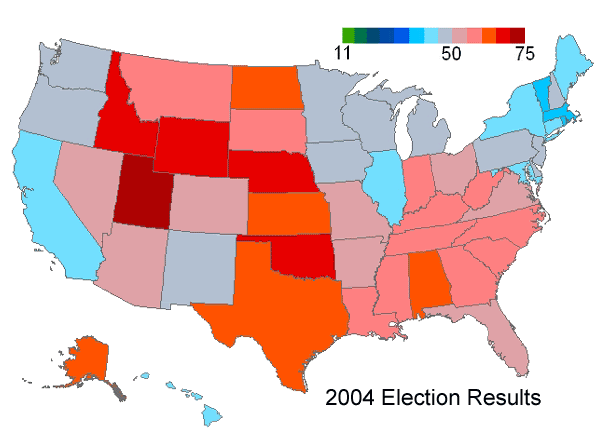 Have a great day!
Best bar bet in the world

: Delilah didn't do it.
Judges 16:19-- And she made him (Samson) sleep upon her knees; and she called for a man, and she caused him to shave off the seven locks of his head.