The World On Line #1
For You, George W.!
Responding To
Your Inaugural Speech...
Never mind, George W.!
The world couldn't hold any longer.
But they did leave a message...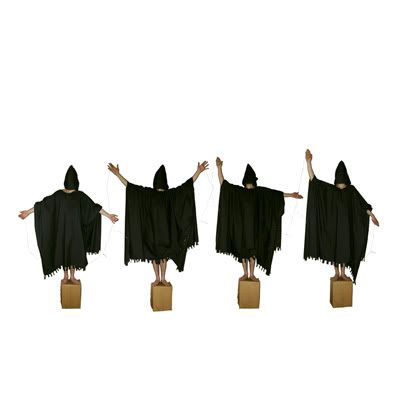 Some of our older analysts in The State Department say they've seen those semaphore symbols before...




Help! (1965)
Sigh.


Note: In a mirror image, to a lenient eye, the symbols come close to spelling L-P-U-S: HELP US! and/or LP (Long Play) US!, though the boys wouldn't win any merit badges with their form. This has been suggested as the intended message; therefore, I'd be inclined to believe the image is indeed reversed.