This Week's
Backside
Of The
Bell Curve
Winner!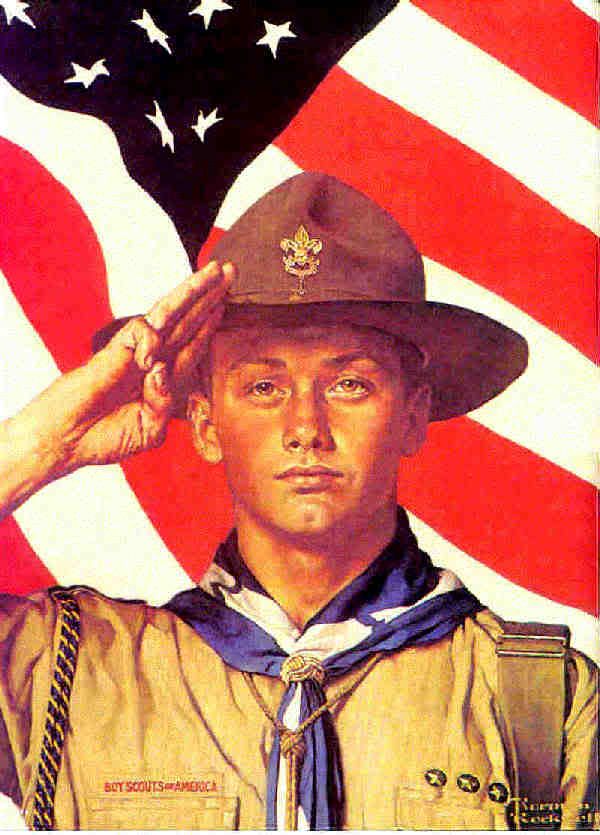 The Boy Scouts

Ahem.
Scout Oath
On my
honor
I will do my best
To do my
duty
to God and my country
and to obey the Scout Law;
To help other people at all times;
To keep myself physically strong,
mentally awake, and
morally straight
.
Scout Law



A Scout is:

Trustworthy
Loyal
Helpful
Friendly
Courteous
Kind
Obedient
Cheerful
Thrifty
Brave
Clean
Reverent
FBI probing Alabama Boy Scout organization



Tuesday, January 25, 2005 Posted: 5:27 PM EST (2227 GMT)


BIRMINGHAM, Alabama (AP) -- Boy Scout volunteer Tom Willis knew something was wrong when he saw that 20 youngsters on the list for a scouting program all had the same last name: Doe.

Willis said it appeared

someone was listing fake members to boost enrollment, perhaps to bring in more funding from agencies like the United Way

or to make paid Boy Scout recruiters look better.

"

It was just so blatant. They didn't even try to make up names

," said Willis, a dentist from Decatur and a former Eagle Scout who serves on the board of the Greater Alabama Boy Scout Council, which runs scouting programs in northeastern Alabama.



Now the FBI is investigating whether the council padded its membership rolls.

It is just the latest investigation around the country into whether the Boy Scouts have inflated their numbers.

The FBI refused to comment. The council said on its Web site early this month that Scout officials were cooperating with investigators and conducting an internal audit.

"Let me assure you that your executive committee considers these allegations to be very serious and is taking necessary and appropriate action," said council board chairman Randy Haines,

a banking executive

. LINK

Tsk. Tsk.

I hear that a similar investigation is underway in Atlanta, Georgia!

Whatever happened to...?
And what's the deal with

banking executive Randy Haines

screwing The Boy Scouts?
I thought they frowned on that!
And here's what I'd really like to know...
Will anyone audit council board chairman (and bank executive) Randy Haines?
Is it really such a giant leap from sucking huge sums of money from Congress, The United Way, and Community Supporters (who donate generously to The Boy Scouts) to committing bank fraud?
Heavy sigh.