The Passion Of Fashion
The tradition of Easter fashions is obviously on life support...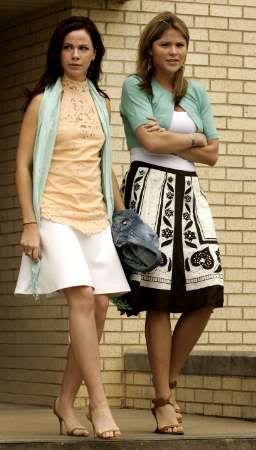 Barbara (L) and Jenna Bush, the twin daughters of U.S. President George W. Bush, leave an Easter Sunday church service at Fort Hood in central Texas, March 27, 2005. The President and other members of his family including his parents, former President George Bush and former first lady Barbara Bush attended an Easter Sunday service at the army base before returning to his ranch in Crawford. REUTERS/Jason Reed
Fortunately, traditional Easter fashion has gone to the dogs...
Dakota, wearing her Easter bonnet, rests on New York's Fifth Avenue while her owner Paul Scheier takes in the Easter parade, March 27, 2005.
REUTERS/Jeff Christensen