Safety Begins At Home!
Does that childhood lesson explain why George W. is sporting a bulletproof vest at the Crawford pig farm?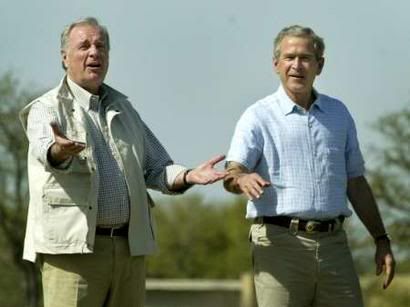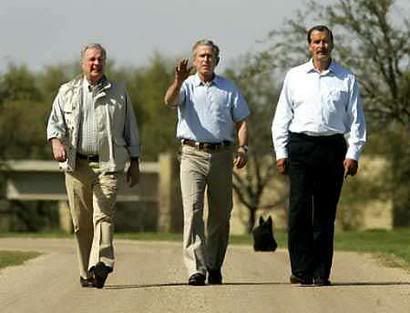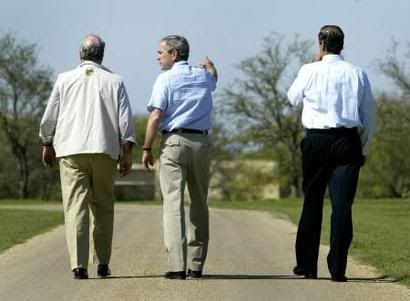 Canadian Prime Minister Paul Martin and Mexican President Vicente Fox walk with U.S. President George W. Bush as he gives them a tour of his ranch following lunch on the presidential property in Crawford, Texas, March 23, 2005. President Bush and the leaders of Canada and Mexico earlier announced Wednesday a broad plan to strengthen economic and security ties among the three countries. REUTERS Photo by Jason Reed

LINK
Actually, bulletproof vests would be more appropriate attire for Paul Martin and Vicente Fox!
Also, upon closer inspection of the middle photo, I suspect Barney is planning something.
You can only be dropped on your head so many times before you take action.