Obama's Official Seal: Gone In 5, 4, 3, 2...
Wow! That was fast!
Obama's presidential seal gone after one use


Posted: 03:19 PM ET, June 23

(CNN) – Barack Obama's communications director said Monday that the presidential seal the campaign unveiled last week at a meeting with Democratic governors won't be seen again.

"That was a one time thing for a one time event," Robert Gibbs told CNN.

Pegged to Obama's rostrum at Friday's meeting was his campaign's version of the presidential seal – a bald eagle clutching an olive branch and arrows in its talons, but instead of a shield covering the center of the eagle's body, Obama's had the campaign's trademark "O." Rather of the words "Seal of the President of the United States" around the circumference, "Obama for America" and "www.barackobama.com" lined the top and bottom.

The Latin "Vero Possumus" was arched between the eagle's wings, meaning "Yes we can," an Obama slogan and rally chant.

Many wondered whether a seal – with Latin phrasing no less - was the best idea for a candidate fighting for the working class vote and trying to fend off allegations of elitism.
Psst! Obama, dude! I was just getting started...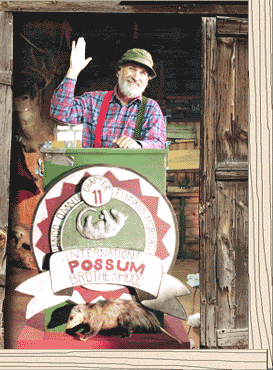 So many things about that Obama seal to mock, so little time.
And now you've ruined my download/upload fun, Barry.
Heavy sigh.

Number of days since Donna Brazile promised to leave the party if superdelegates decided the Dem nominee:

Donna has known for a long time now that superdelegates would be necessary for any Dem candidate to win the nomination this year. Ask Donna when she intends to keep her promise.


Don't hold your breath awaiting a reply.
"For the great majority of mankind are satisfied with appearances, as though they were realities, and are often more influenced by the things that seem than by those that are."
-Niccolo Machiavelli (1469-1527)
Best bar bet in the world

: Delilah didn't do it.
Judges 16:19-- And she made him (Samson) sleep upon her knees; and she called for a man, and she caused him to shave off the seven locks of his head.