This Week's
Backside Of The Bell Curve
Winner(s)!
The People
Who Believe
FOX News Reports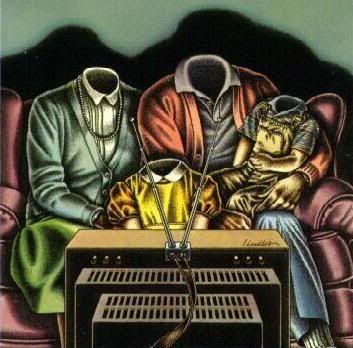 This week's outrageous FAUX sNOOZe shenanigans? One of their carefully chosen wingnut "analysts" actually reported that Al Qaeda might have told that Brazilian guy in England to "look suspicious and run away from the police," (which resulted in his death).
That's right. FOX thinks Al Qaeda is recruiting South Americans to act as decoys, in order to get public opinion on their side.
(Rush Transcript)



IT WOULDN'T BE OUT OF THE QUESTION FOR THEM TO PICK ON SOMEONE

WHO MAY NOT BE MIDDLE EASTERN BUT WHO MAY LOOK MIDDLE EASTERN. SAY, SOMEONE

WHO IS FROM SOUTH AMERICA, SOMEONE WHO IS FROM CENTRAL AMERICA,

AND, SAY, YOU KNOW, WE KNOW THEY'RE RACIAL PROFILING US, SO

WE'RE GOING TO TRY TO GET SOME PUBLIC OPINION ON OUR SIDE

. LET'S DRESS THIS GUY UP,

TELL HIM TO ACT SUSPICIOUS

, AND IF THE POLICE APPROACH HIM,

TELL HIM TO RUN AWAY

, AND WHEN THE POLICE CATCH HIM, THEN HE APPEARS TO BE INNOCENT, SO, YOU KNOW, IN ESSENCE,

THEY START SENDING OUT DECOYS

. THEY CAN DO ALL KIND OF THINGS WHEN THEY KNOW THAT YOUR NET -- THAT YOU HAVE CAST A NET THAT'S THAT NARROW. LINK
Unbelievable! The next thing you know, FOX will be claiming that Al Qaeda and the IRA are pooling their PR teams to lull folks into a false sense of security before both groups attack local pubs, green grocers, and newsagents.

In a FOX-impaired mind, this makes perfect sense. Why else would the IRA suddenly declare a ceasefire and earn Tony Blair's seal of NOT AS EVIL AS AL QAEDA approval?
I have it on the best authority, though (my own common sense, thank you), that Brazilians and IRA members are probably a great deal more fearful of Blair's tendency to parallel the warped actions of our own American Republicans, who benefit from a scared shitless public.
To this end, I propose the following clothing remedies...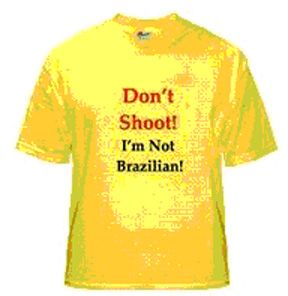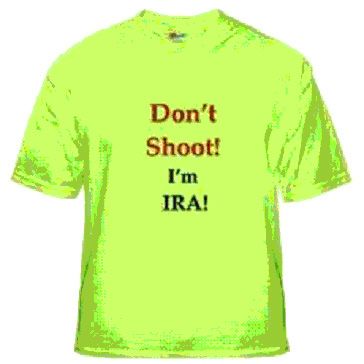 Hey, at least it's something.
Got a better idea?
Email me.
And don't forget to read
The Blog Box
today.



File this under:
FOX News
Fuckwits.