How Dumb Are Bushbots?
Dumber than Texas dirt.
And that's pretty damned dumb.
Some of the Anti-Peace "protesters," recruited by a
PR firm
and
bussed
to Crawford by Hate Radio disc jockeys, were too dumb to understand the snarky slogans on some of
their own side's signs
, and they tore them up and chased the owners.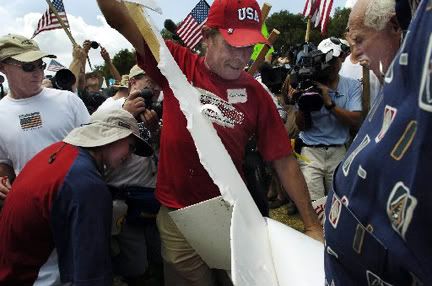 Now, that's dumb.
File this under:
No
Idiot
Left
Behind.