What Fresh hell Is This?
It's Dorothy Parker's birthday.
So what?
It's also my birthday.
Yes, I share my birthday with the goddess of grump.
Fitting.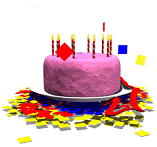 I know there was something,
something pretty terrible, too.
Not just plain terrible.
This was fancy terrible;
this was terrible with raisins in it.
Ah, yes. I have it.
This is my birthday.
Dorothy Parker
Happy Birthday to us!