Frist, Do No Harm!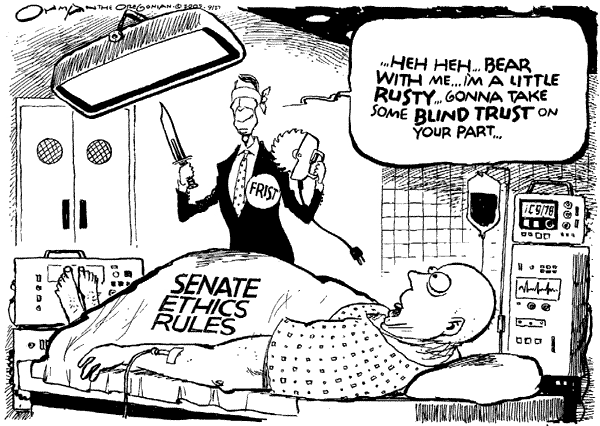 US Senator Bill Frist sold his shares of the family biz (HCA, the biggest hospital biz in the nation) just before it tanked.
But that's not all, folks.
Frist's holdings
were placed in a (required) blind trust, but someone leaked 24 documents which prove that Dr. Frist (Famous for his video-watching, totally wrong diagnosis of Terri Schiavo) knew everything that went on concerning his portfolio transactions.
Pitiful.
Just plain pitiful.
Shame on you, Dr./ Senator/ Liar/ Avaricious Frist!

File this under:
We need
an ethicist!
Stat!