Hey, Obama! Thanks For The Nice Republican Political Ad Material!
For months, Republican presidential candidates have tried in vain
to channel their inner Reagans
. After all, Reagan is their singular shining (though Alzheimer-brained, gun-running criminal, and AIDS-ignoring) star.
How weird is it then that Barack Obama, attempting to slight (not wound, but just
slight
) the Clintons,
hands Republicans their 2008 Reaganesque mantra
?: No One Changed America Like Reagan!
Here's some "Reagan Changed America" material for your next major gaffe, Obama: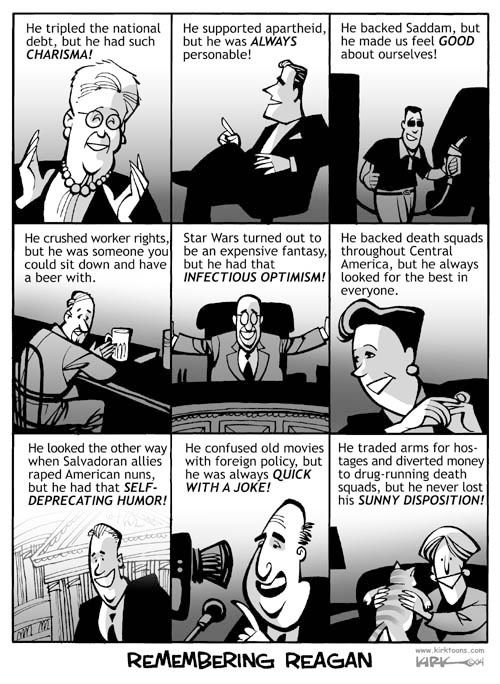 Got that, Obama? God help us if you don't STFU!
Best bar bet in the world

: Delilah didn't do it.
Judges 16:19-- And she made him (Samson) sleep upon her knees; and she called for a man, and she caused him to shave off the seven locks of his head.