Threefold Sadness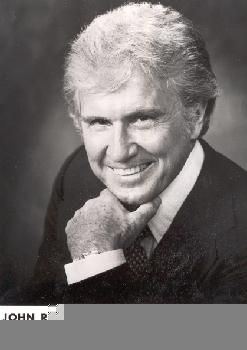 John Raitt
Broadway star John Raitt dies at age 88
Baritone created role of hero in 'Carousel'
Associated Press
Originally published February 21, 2005
LOS ANGELES - John Raitt, the robust baritone who created the role of Billy Bigelow in the original New York production of Carousel and sang with Doris Day in the movie The Pajama Game, died yesterday. He was 88.
Mr. Raitt, the father of singer Bonnie Raitt, died of complications from pneumonia at his Pacific Palisades home, his manager, James Fitzgerald, said in a statement.
Mr. Raitt had become well-known on the West Coast for his handsome presence and ringing voice when he was invited to New York in 1944 to try out for the role of Curly in the road company of Oklahoma! He was rushed from Penn Station to the St. James Theater and an audition with Oscar Hammerstein II and Richard Rodgers.
In 1995, Mr. Raitt recalled: "I hadn't sung since California, so I said, 'Do you mind if I warm up?' I sang Figaro's aria from The Barber of Seville. Then I sang all of Curly's songs."
There was silence when he finished.
Much more...
Such a voice!

Such stage presence!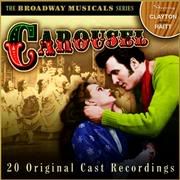 There used to be a time, boys & girls, when talent lit up Broadway and invented the term SRO...
Not just carefully publicity propelled movie star names on marquees.

People could actually act, sing, and dance...

At the same time.

There was no need for flash editing.

5 to 15 seconds of choreography superimposed over multi-filtered studio recordings and 10¢ would get you a cup of coffee if you had to compete against the likes of John Raitt for a Broadway role.