Oh, Scarlet!
In my opinion, Scarlet O'Hara is one of the best developed characters in modern literature.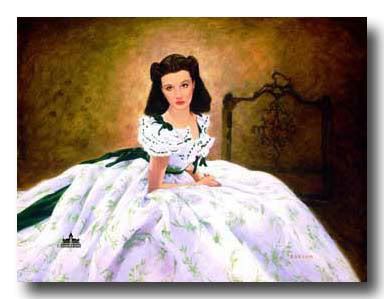 She's the woman we all love to hate.
Scarlet was never sorry that she did or said something truly horrible.
Scarlet was only sorry that she got caught.
Which brings me to this guy...
Official resigns from group after anti-gay comments go public



By REBECCA COOK
ASSOCIATED PRESS WRITER

OLYMPIA, Wash. -- A businessman who made derogatory comments to an AIDS awareness group at the Capitol has resigned from his position as first vice president for the Rental Housing Association of Puget Sound.



"Looks like it's anal sex week," Lou Novak loudly remarked as a group from the Life Long AIDS Alliance walked though the state House office building.





The group included a 13-year-old girl and a 16-year-old boy. The boy's family had recently been forced to move because of AIDS-related prejudice in his neighborhood.



The Rental Housing Association's executive board held an emergency meeting on Thursday, after The Associated Press reported on the incident. Board members asked for and accepted Novak's resignation as first vice president. He also voluntarily resigned from the group, which represents 3,500 landlords across Washington state. LINK
Is Lou Novak sorry he made such a vile remark?
"The remark was made in private and they just happened to overhear it, and that's very unfortunate," Novak said. "I'm certainly sorry that anyone was offended by it."
Obviously not.

He's just sorry he got caught.
Oh, Scarlet!