What's In A Name?
Plenty, if your name is Schindler!
Pundits and newshounds and bloggers (Oh My!) have all been salivating while waiting for an excuse --any excuse-- to use this particular historical allusion during the Terri Schiavo Death Watch Circus.
I even considered it when I researched the Schindlers' monetary demands on their son-in-law early on in the 15-year death process of their daughter; however, the deeds of these two men named Schindler are, in my opinion, as different as night is to day, and I could find NO REASON WHATSOEVER to elevate Bob Schindler's actions to the level of Oskar Schindler's.
The New York Times wins the prize today for finding a somewhat acceptable reason to use the words
Schindler's
and
List
in a headline...
And not succumbing to temptation...
List of Schiavo Donors Will Be Sold by Direct-Marketing Firm



By DAVID D. KIRKPATRICK and JOHN SCHWARTZ
Published: March 29, 2005

WASHINGTON, March 28 -

The parents of Terri Schiavo have authorized a conservative direct-mailing firm to sell a list of their financial supporters

, making it likely that thousands of strangers moved by her plight will receive a steady stream of solicitations from anti-abortion and conservative groups.

"These compassionate pro-lifers donated toward Bob Schindler's legal battle to keep Terri's estranged husband from removing the feeding tube from Terri," says a description of the list on the Web site of the firm, Response Unlimited, which is asking

$150 a month for 6,000 names and $500 a month for 4,000 e-mail addresses of people who responded last month to an e-mail plea from Ms. Schiavo's father

. "These individuals are passionate about the way they value human life, adamantly oppose euthanasia and are pro-life in every sense of the word!"

Privacy experts said the sale of the list was legal and even predictable, if ghoulish.
So, who bought Bob Schindler's donor list?
Executives of Response Unlimited declined to comment.

--snip--

Mr. McCullough said he was present when Mr. Schindler agreed to the arrangement in a conversation with

Phil Sheldon, the co-founder of a conservative online marketing organization, RightMarch.com

, who acted as

a broker for Response Unlimited

.--snip--



"So the Schindlers do know the details,"

Mr. McCullough said on Monday.--snip--

Mr. Sheldon - whose father, the Rev. Lou Sheldon, founder of the

Traditional Values Coalition

, has also sent appeals urging support for Ms. Schiavo - apparently played a dual role as a partner in RightMarch.com, which is working with the anti-abortion activist

Randall Terry

, and as a broker for Response Unlimited.

Mr. Sheldon did not respond to phone calls yesterday.

LINK
Response Unlimited
...
Response Unlimited soon became the nation's best and most comprehensive source of mailing lists for conservative and Christian mailers and tele-marketers. Since then, it has expanded far beyond those markets into helping catalog, auto dealers, business to business mailers and companies in many areas.

We believe God has given us the gift and ability to help your direct marketing program succeed!
RightMarch.com
...
In response to the left's "Virtual March on Washington", RightMarch.com was formed in March of 2003 to lead the "Virtual March from the Right". RightMarch.com is a conservative organization dedicated to giving hundreds of thousands of hardworking, patriotic Americans across the country a strong collective voice in the political process.

Our goal is to counter the well-financed antics of radical left-wing groups like MoveOn.org

, by appealing to the grassroots "silent majority" to take action -- contacting government and business leaders; placing newspaper, radio and television ads; and holding the Left accountable for their anti-American antics. Our members have been responsible for literally MILLIONS of messages to our leaders since our beginning.
Randall Terry
(NOTE: randallterry.com has been disabled, but he's easy to google)...
History of Operation Rescue West



March 12, 2004

In 1986, a cadre of men, including Randall Terry and ORW principle board members Rev. Joseph Foreman and Ken Reed, founded Operation Rescue. More of a movement than an organization, Operation Rescue led the largest social movement involving civil disobedience in American history. During those early years,

thousands of men and women willingly sat in front of abortion mill doors to prevent the killing of innocent children and paid the penalty in arrest and prosecution on trespassing charges

.
Arrest?
Trespassing charges?
OK, but did you pay with your life?
Of course not.
Did you incite unstable snipers to murder physicians?
I believe you did.
Bite me, you misguided monsters!
Traditional Values Coalition
...
With an emphasis on the restoration of the values needed to maintain strong, unified families,

Traditional Values Coalition focuses upon issues such as education, homosexual advocacy, family tax relief, pornography, the right to life and religious freedom

.

While Traditional Values Coalition is a lobbying organization, its sister organization, Traditional Values Education & Legal Institute, is a foundation dedicated to educating and supporting churches in their efforts to restore America's cultural heritage.
As for
Oskar Schindler
...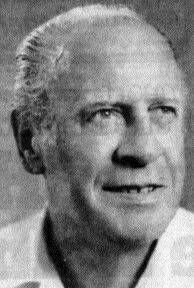 Schindler never developed any ideologically motivated resistance against the Nazi regime. However, his growing revulsion and horror at the senseless brutality of the Nazi persecution of the helpless Jewish population wrought a curious transformation in the unprincipled opportunist. Gradually, the egoistic goal of lining his pockets with money took second place to the all-consuming desire of rescuing as many of his Jews as he could from the clutches of the Nazi executioners.

In the long run, in his efforts to bring his Jewish workers safely through the war, he was not only prepared to squander all his money but also to put his own life on the line.
I applaud the editors at The New York Times for their decision not to equate the actions of Terri Schiavo's father with those of Oskar Schindler by stooping to a ghoulish play on words.
Sigh of relief.