Conjuring the Corleones
I hear that Chalabi has dropped his bid to become the brand new Iraq's brand new Prime Minister.

So why was this image the first thing I thought of?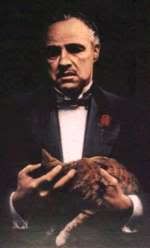 Shiites Pick Al-Jaafari As Iraq PM Nominee



BAGHDAD, Iraq - Ahmad Chalabi dropped his bid Tuesday to be next prime minister of Iraq (news - web sites), a decision that would make conservative interim vice president Ibrahim al-Jaafari the sole United Iraqi Alliance candidate for prime minister, a senior alliance official said.

The decision came after three days of round-the-clock negotiating by senior members of the United Iraqi Alliance, which emerged from the Jan. 30 elections with a 140-seat majority in the 275-member parliament, or National Assembly.

The office of Abdel Aziz al-Hakim, leader of the Supreme Council for the Islamic Revolution in Iraq, confirmed that Chalabi has withdrawn. LINK
Hm.
Someone must have made him an offer he couldn't refuse...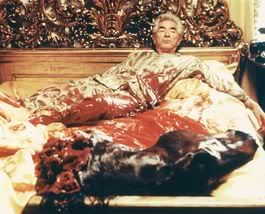 Now you, too, can send a similar warning!
Kropserkel.com
sells Godfather Horsehead Pillows...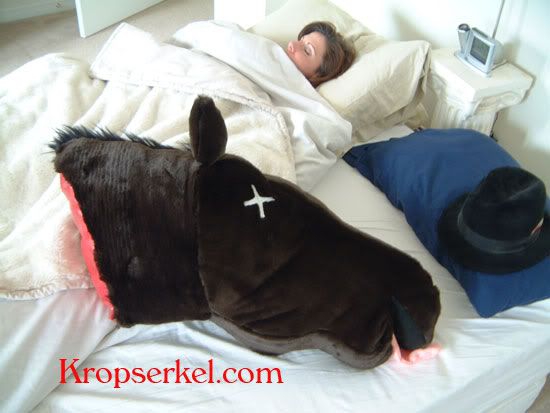 They're a bit pricey, but sometimes that haunted look on the recipient's face is absolutely priceless!