Meet Your New
George W. Pocket Pal!
Color me confused, y'all!
The BushCo administration, which has reintroduced Puritans as a powerful political party in our midst, somehow managed to approve this
NEW & IMPROVED nickel
...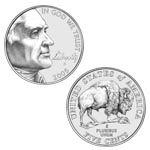 Westward Journey Nickel Series
2005 First Design: "American Bison" Nickel
Obverse: bears a new image of President Thomas Jefferson
Reverse: bears a side-view of an American bison, grazing.
Obverse Designer: Joe Fitzgerald
Reverse Designer: Jamie Franki
Obverse Engraver: Don Everhart
Reverse Engraver: Norman E. Nemeth
Ahem.
While I applaud those who teach their children honest lullabies, pre-school lessons in animal husbandry aren't my idea of a fun time playing "Store."
The
Polyscifi Blogger
explains it all for you...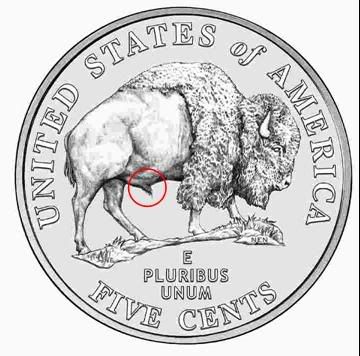 Try not to snicker when those guys in that commercial ask,

"What's in your wallet?"