Whatever You do,
DON'T THINK OF
Jeff Gannon/Jim Guckert!
I dare you!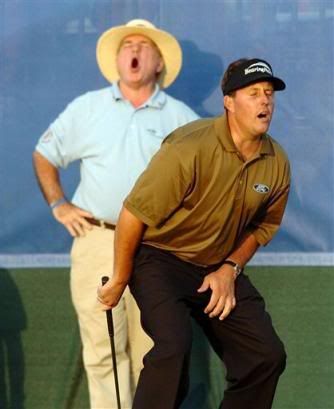 Here's the actual AP caption:
Phil Mickelson (news) flinches in agony after missing the putt on the 18th green that would have tied the score with Tiger Woods (news) Sunday, March 6, 2005 at the Ford Championship at Doral in Doral, Fla. Woods won with a score of 24 under parr, one shot better than Mickelson. (AP Photo/Steve Mitchell) LINK

If you decide to complain to the Associated Press about their photo-journalistic homage to Gannon/Guckert, please tell them to learn to spell
par
.