George W. BooksOnTape
The first thing I thought of, when Bush bragged about his summer reading list, was George W. on Air Force One, reclining, with headphones... lulled to sleep by a book on tape narrator.
Like a child lulled to sleep by a bedtime story.
Not a comforting thought , considering that whole "leader of the free world" moniker.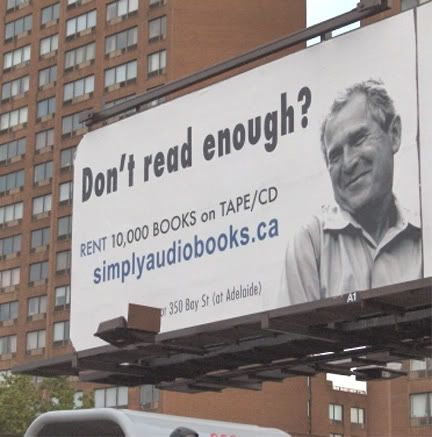 Enough said.
Best bar bet in the world

: Delilah didn't do it.
Judges 16:19-- And she made him (Samson) sleep upon her knees; and she called for a man, and she caused him to shave off the seven locks of his head.